Toyota Supra Private Blog.
The New Toyota Supra 2007!?
Posted 12-11-2007 at 08:19 AM by
admin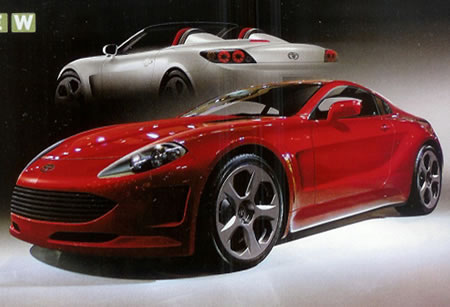 Rumors of a new Toyota Supra have been circulating for months and every
piece of information were come across further validation of these rumors.
Now we know, there will be both coupe and convertible versions of this car.
The coupe will be equipped with a 5.0-litter V-8 producing 450 bhp, this
engine will not be available for open air model.
The last will get 3.5-litter V-6 producing 350 bhp, the same power train
used in the Lexus IS350 and GS350.
If everything we're hearing is true the Supra will appear in October of
2007.
discuss here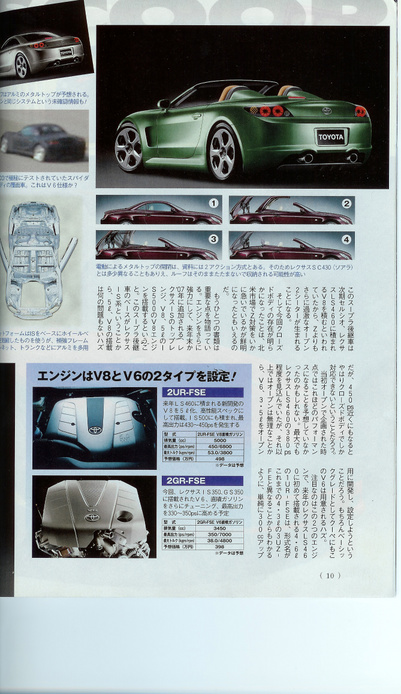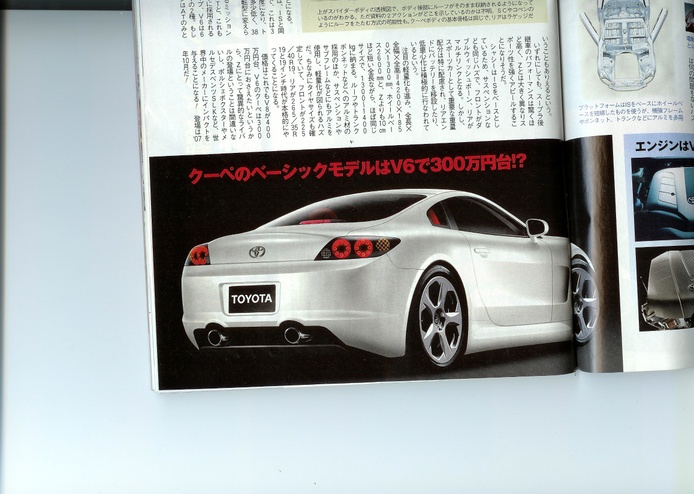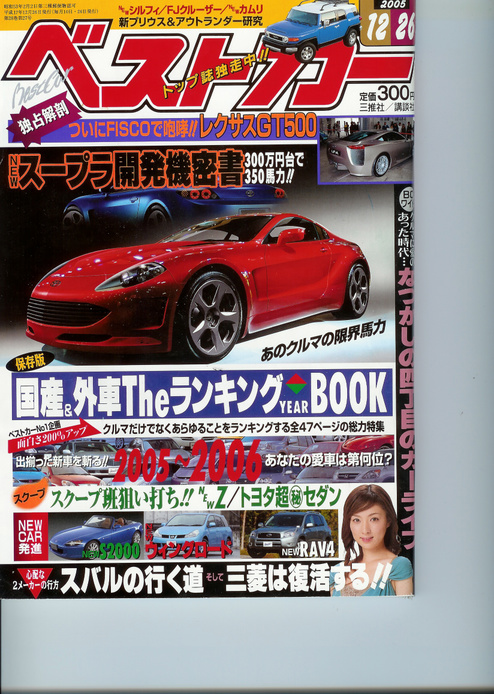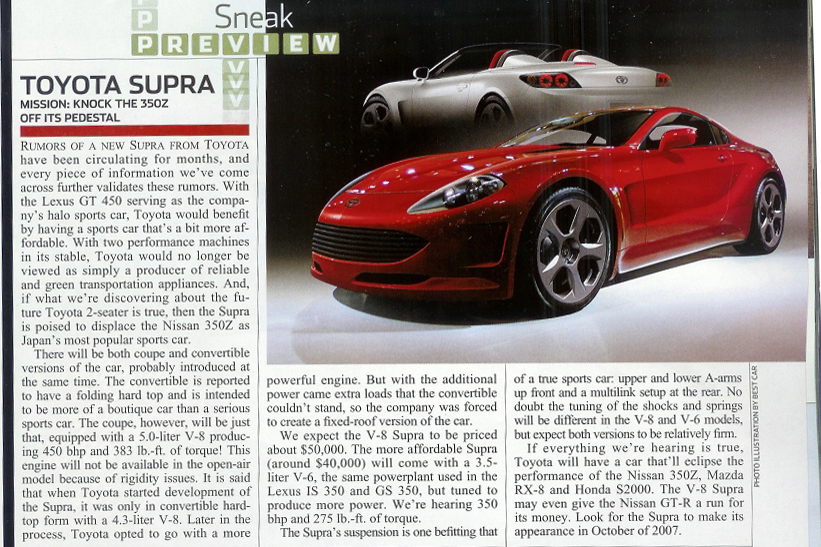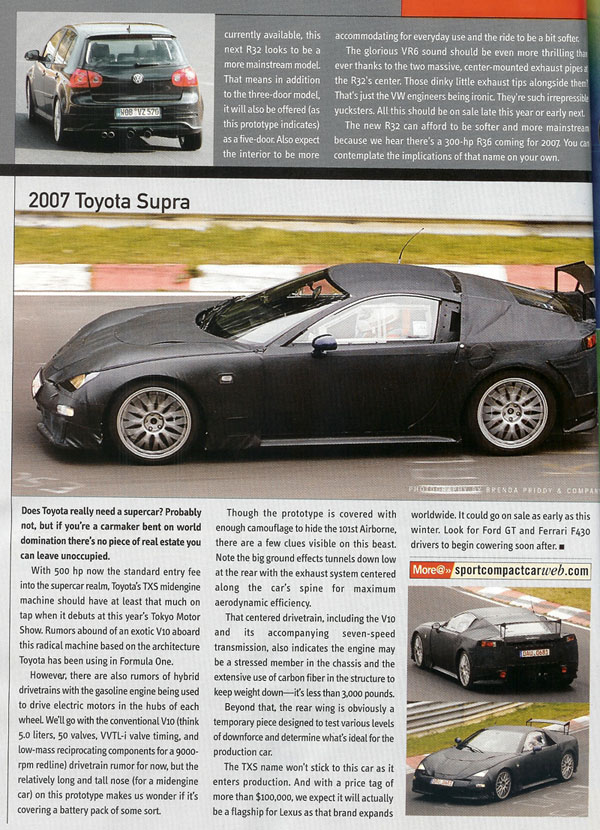 Comments
0

Comments
Trackbacks
Recent Blog Entries by admin